To show how committed we are in ensuring you receive the right solutions, we have placed below some of our key projects and how we achieved our client's goal.
IS Headlight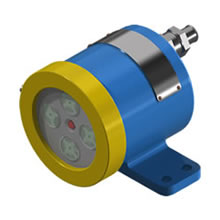 In early 2013 Stott Industrial saw the need to introduce an Intrinsically Safe Headlight for the Underground Coal Mining industry.
The POH-4 Intrinsically safe headlight is the latest IEC ia approved Group 1 intrinsically safe headlight for underground usage. The Intrinsically Safe Headlight system has been designed to provide a solution to OEM's for new equipment and machinery owners for existing equipment a unique system to enable easy replacement of existing systems and damaged headlights in operation. The added benefit of this is the ability to replace damaged lights without the need to isolate and remove the machine from a hazardous area.
IS Lasers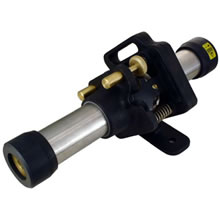 We are the first company in Australia ever to develop and produce the approved intrinsically safe laser for use in underground coal mining.
With its early success in the 1990 as the first certified and approved intrinsically safe laser for the Underground mining industry. Stott Industrial has led the industry in the development, sales and support of this unique approved intrinsically safe laser.
In 2011 Stott Industrial partnered with a leading manufacturer of high quality Laser to redesign and produce the next generation of approved Intrinsically Safe Laser for the underground coal mining industry.
As the major developer and producer of intrinsically safe lasers, Stott Industrial will continue to lead this race and the future development for many more years to come. All of our lasers are IEC approved and independently tested for use right across Australia and are manufactured to the highest quality standard, with the right suppliers and partners.
Dynagard Testing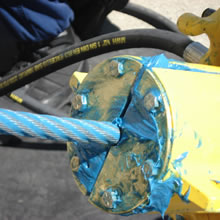 The Kirkpatrick group is passionate about ensuring they provide a solution that is environmentally friendly and satisfies the client's requirements.
To ensure compliance the Dyngard blue wire rope lubricant was tested to the LD50 test. This test is a requirement of the Navy to ensure oils and solvents have a minimal impact on the environment and our water.
LC50 Testing: Approved test method used to determine the lethal concentration it takes to kill 50% of the test specimens in a given time frame within an aquatic environment. In this case, the estuary shrimp species, Mysidopsis bahia was used. These specimens are 5 times more sensitive to contaminants than trout which are the specimen used for a standard LD50 tesing for our industry. The result of the testing, no specimens died within the test period
To read more about the Stott Industrial and the Dyngard product range Click Here.
Fluid Film - Metal Protection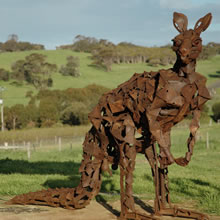 Objective: to find through testing an optimal coating that will pay off a heavily rusted patina so that no further rust will develop and iron oxide staining in contact with fabrics.
Test: Using a small paintbrush, identical sections of heavily rusted 16mm mild steel reinforcing rod were coated with recommended products. One control rod was left uncoated. The rods were then laid upon and covered with porous ribbed cotton fabric and then the entire assembly was wetted with fresh water in a shallow plastic tray. This assembly was kept wet for two weeks, photographed, dried and rephotographed.
Clearly the four Fluid Film products are best. Among these, Fluid A and AR are superior for this purpose. Fluid A also has the advantage of easy application as it is most liquid.
To view the Fluid Film product range Click Here.
If you would like to try one of our products, or would like more information, please Contact Us, we are always happy to help and discuss how we can help you accomplish what you require.