Stotts dedicated to giving back this holiday season
Once again, we've found ourselves on Christmas' doorstep ready to celebrate yet another fun holiday season! And with the giving season comes Stotts' support for the local community.
It has been a great year, with our business going through many exciting changes, including moving to a bigger premises. But while many other businesses are winding down, we've ramped ours up by doing what we can to give back and support the community.
'Tis the season of giving, so it was only too fitting for us to show our support for Newcastle's Special Children's Christmas Party.  The evening, which aims to be a unique treat for families living with special needs children, was very well received and brought smiles to the faces of many.
A chance to give back to the community is the greatest gift of all
Once again, Stotts 'Engineering was proud to step in and show our support for the event and our local youth.
Having sponsored the event since the early 2000's, this year marks the 18th time we have backed this fantastic cause.
We understand the pressure that parents of children with disability face and know that events like these can make all the difference.
"It's a significant task, 24 hours a day, 7 day a week, with no breaks," Stotts' Director, David Lester said.
"But this organisation provides an annual outing where the kids can have a bit of fun and socialise with children just like them.
"Sometimes in the daily hustle and bustle, we forget about the important things. Seeing these kids just have fun and enjoy their evening is so heart-warming. That's why we come back to show our support, year after year," David continued.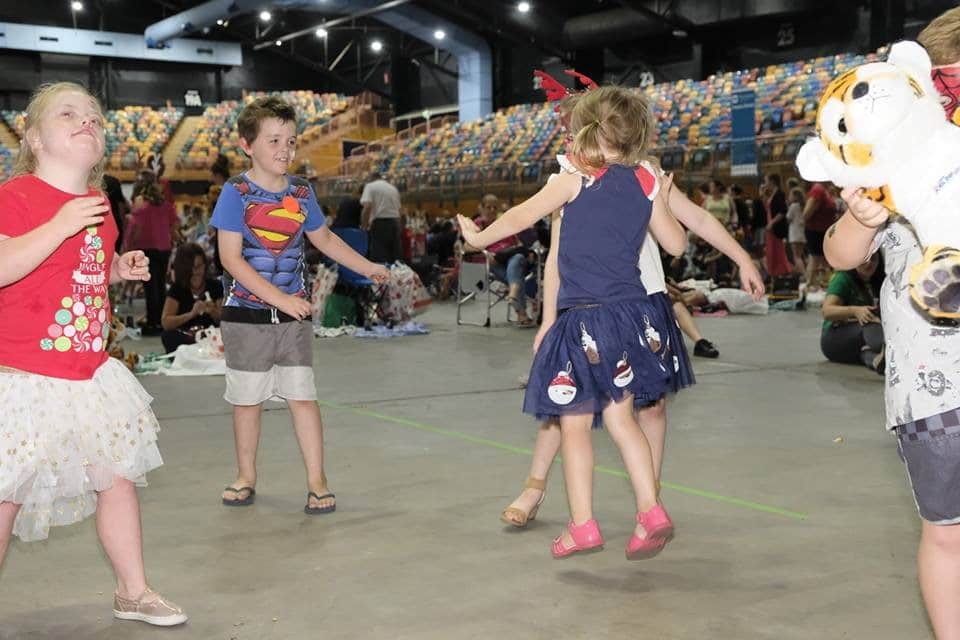 Going beyond the day-to-day to do something good for the community…even if it does involve learning a few new tricks
While we're probably not well-known for our balloon shaping skills, we've perfected a few tricks over the years that have impressed the kids while mum and dad sit back for a rest.
David and co-worker Bayden have slowly upgraded from worm and stick balloon shapes to cater to some pretty impressive animal balloon requests.
. "We now know how to make a number of balloon animals and shapes; the kids love it," David said.
While the balloon volunteers were flat out keeping up with the requests, stage shows provided a welcome distraction. Others spent their time snacking on ice-creams and foodie treats.
At the end of the night, all the kids lined up to receive an age-related present, before getting some very cute pictures with Mr. and Mrs. Clause.
"It was great to see their faces light up, and the relaxed and positive atmosphere is always great to be around. We love seeing mum and dad's faces just relax," David said.
Stotts is proud to have supported the Newcastle Special Children's Christmas Party, and hope everyone enjoyed the event as much as we always do!
From our team to yours, we hope you all have a very safe, happy and healthy Christmas with your loved ones.
Please note that our final day of trading will be 23 December, with doors re-opening 6 January. Make sure you have all your industrial needs sorted before we close by getting in touch or dropping by our store today.